Institute for Advanced Architecture of Catalonia Architecture Competition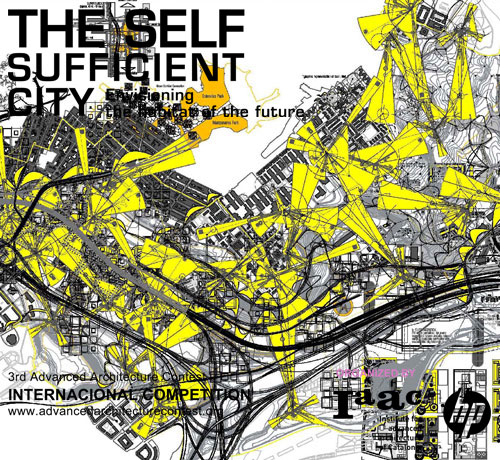 NEWS
Why Barcelona?
The competition coincides with the 150th anniversary of the Eixample Plan for Barcelona, drawn up by the engineer Ildefons Cerdà, which did so much to define the concept of urbanism that served to construct cities throughout the nineteenth and twentieth centuries.
From this starting point, participants will reflect on the need to define new paradigms for the recycling of existing cities, and the need for new rules with which to build in continuity with nature, in such a way as to generate spaces for human habitability that contribute to the environmental, economic and social sustainability of the planet.
Why IaaC?
The IaaC is a latest-generation education and research centre with a focus on defining new models of habitat for the 21st century. The IaaC acts as a network within which specialists from a variety of disciplines (ecologists, anthropologists, engineers, computer programmers, artists, sociologists and others) interact with architects in the attaining of knowledge and skills with which to develop advanced architecture. The Institute uses cutting-edge technologies to design and produce prototypes of self-sufficient habitats and works closely with other nodes of knowledge in various cities around the world, as well as participating in the Fab Lab network, effectively furthering our understanding of different realities and acting globally.
WHY HP?
HP, the worlds largest technology company, simplifies the technology experience for consumers and businesses with a portfolio that expands printing, personal computing, software, services and IT infrastructure. More information about HP (NYSE: HPQ) is available at hp.com
Why the Advanced Architecture Contest? This is the third Advanced Architecture Contest to be organized by the IaaC since 2005. The first competition, on the theme of Self-Sufficient Housing, attracted entries from more than 2,500 architects and students from 108 countries, clearly demonstrating the potential of the Internet as a medium for researching new architecture. The special book of the short-listed projects was selected by the RIBA bookshop as one of the best new titles of 2006. The second competition was devoted to The Self-Fab House. The winners of these two previous Advanced Architecture Contests -from France, China and Spain- have completed the IaaC Master course and are currently working in a range of research projects.
Go to top